Contact Info
Granite Peaks Gastroenterology
Kathy Mears
1393 Sego Lily Dr
Sandy, UT 84092
Phone: (801) 619-9000
Fax: (801) 619-9001
Email:
social@granitepeaksgi.com
Text the word: GRANITEPEAKS To: 72727
Website:
www.granitepeaksgi.com
Photo Tour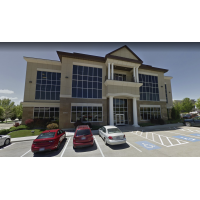 Hours of Operation
Monday - Friday: 8:00 AM - 5:00 PM
Saturday & Sunday: CLOSED

About Us
We are here to help you live your healthiest life!

Granite Peaks Gastroenterology is a GI specialty clinic serving patients along the Wasatch Front and throughout Utah. Our board-certified gastroenterologists, Dr. David Schmidt and Dr. James Stewart, are specially trained to help patients suffering from conditions of the digestive system find the right treatments to live their healthiest life.
In our Sandy and Lehi GI clinics, we see patients for office visits, medication and treatment management, and a variety of small procedures including hemorrhoid treatment, Pillcam testing, and other digestive system testing.

In Sandy, we have a state-of-the-art Endoscopy Center where our doctors perform procedures with our team of friendly, caring, experienced nurses and certified registered nurse anesthetists (CRNAs).
The Granite Peaks Endoscopy center is where patients visit for a colonoscopy, upper endoscopy (EGD), and treatment for esophageal strictures (dilation). We also test for and diagnose colon cancer, celiac disease, IBD/Ulcerative Colitis/Crohns disease, diverticulosis, lactose intolerance, liver disease, GERD, Barretts esophagus, and more.

Our physicians and staff will help you find the cause of your digestive health issues and the treatments that will help you feel and live better. We look forward to meeting you.